Serving our Community for over

70

years
​
Charitable Registration # 10688 0230 RR0001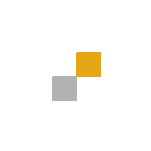 Workshop Series
Mental Health First Aid Canada
MHFA Canada is an evidence-based, 2 session training program that is designed to enable people to recognize symptoms and provide support until professional help can step in.
Skills 4 Success
Workshops provide information and experiences on a specific financial topic. Examples include: Protecting Families and Finances and Protecting Seniors and Their Finances.
Participants gain knowledge and develop skills that ensure success. These workshops are ideal for both individuals and groups of employees from agencies and businesses.
"Engaging and informative, filled with useful information on current topics, it was helpful both personally and professionally."
"The workshop showed me options. They have me useful information and alternatives. It really helped ease my guilt and anxiety."